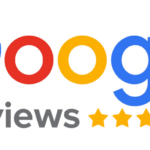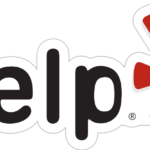 "MAX ALAVI MADE THE PROCESS OF CREATING A FAMILY TRUST VERY EASY. HE WAS ORGANIZED AND WAS ABLE TO ANSWER ANY QUESTIONS I HAD QUICKLY. HE TREATED ME WITH RESPECT AND ASKED THOUGHTFUL QUESTIONS ABOUT WHAT I WANTED. IF YOU NEED A FAMILY TRUST I RECOMMEND MAX ALAVI HIGHLY WITHOUT ANY RESERVATIONS."
DAVID W.
"VERY PROFESSIONAL SERVICE. MAX WAS WONDERFUL! HE ANSWERED ALL OF OUR RIDICULOUS QUESTIONS AS MY HUSBAND AND I HADN'T EVER THOUGHT OF HAVING A TRUST AND HAD NO IDEA WHAT WE WERE DOING. IT WAS A VERY SIMPLE PROCESS, AND HIS OFFICE WORKED WITH US TO SCHEDULE APPOINTMENTS WITH OUR CRAZY SCHEDULE. WITH OUR GROWING FAMILY IT'S GREAT TO KNOW THAT OUR CHILDREN WILL BE PROTECTED IF SOMETHING HAPPENED TO ME AND MY HUSBAND, AND WE CAN THANK MAX FOR THAT FEELING OF PROTECTION!"
ERIN B.
I FOUND MAX TO BE PATIENT AND RESPONSIVE TO OUR REQUESTS. IT TOOK A WHILE TO GET EVERYTHING IN ORDER SINCE WE LIVE OF-OF-STATE AND COULD NOT SIGN EVERYTHING IN LESS TIME. I WILL RECOMMEND MR. ALAVI TO MY CO-WORKERS WHEN THE SUBJECT OF LIVING TRUSTS COME UP.
VICENTE
MAX CAME TO MY WORK TO GIVE A PRESENTATION ON HIS SERVICES. HE WAS VERY PROFESSIONAL AND TOOK AS LONG AS WE NEEDED TO ANSWER ANY QUESTIONS WE HAD ABOUT HIS SERVICES. HE PUT THINGS IN A VERY EASY TO UNDERSTAND LANGUAGE AND MADE SURE HE DID NOT TALK ABOVE HIS AUDIENCE. I HIRED MR. ALAVI TO EXECUTE A LIVING TRUST FOR MY WIFE AND I. THROUGHOUT THE ENTIRE PROCESS HE WAS VERY PATIENT AND MADE SURE WE UNDERSTOOD EVERYTHING WE WERE INCORPORATING INTO THE TRUST. DEALING WITH MAX WAS A BREEZE AND I WOULD RECOMMEND HIM TO ALL MY FRIENDS AND COWORKERS.
MARCEL
MAX ALAVI IN NEWPORT BEACH HANDLED MY ESTATE PLAN. I'VE ALSO REFERRED FRIENDS TO MAX. MAX IS VERY KNOWLEDGEABLE ABOUT ESTATE PLANNING. HE TOOK THE TIME TO UNDERSTAND MY FAMILY AND BUSINESS SITUATION. MAX EXPLAINED DIFFICULT CONCEPTS AND MADE THEM EASY TO UNDERSTAND. I WOULD HIGHLY RECOMMEND MAX TO BUSINESS OWNERS, FAMILIES, AND ANYONE WHO COULD BENEFIT FROM A REVIEW OF THEIR WILL OR ESTATE PLAN.
BOB
FOR ALL THE PEOPLE WHO HAVE HAD A VERY BAD EXPERIENCE WITH ATTORNEYS, MYSELF INCLUDED. I WOULD RECOMMEND MAX TO ANYONE THAT NEEDS ESTATE PLANNING. HE IS TRUSTWORTHY, KIND, HUMBLE AND ABOVE ALL HONEST. HE IS NOT YOUR TYPICAL ATTORNEY THAT ONLY CARES ABOUT HIS BILLABLE HOURS. HE TRULY CARES FOR YOU AS A HUMAN BEING. NOT JUST A CLIENT HE COULD MAKE MONEY ON. HE IS EXTREMELY KNOWLEDGEABLE AND KNOWS THE LATEST LAW CHANGES PERTAINING TO ESTATE PLANNING. HE IS WELL RESPECTED AMONG HIS PEERS AND HAS A WONDERFUL REPUTATION.
RENIERO
MAX ALAVI IS A LAWYER WHO REALLY CARES. I CALLED HIM BECAUSE ONE OF MY LAWYER FRIENDS RECOMMENDED HIM BECAUSE WE WERE HAVING TO FIGURE OUT HOW TO PAY FOR MY MOTHERS NURSING HOME CARE. HE TOOK THE TIME TO TALK TO US OVER THE PHONE AND THEN GAVE US A QUICK APPOINTMENT AND LISTENED TO OUR DIFFICULTIES WITH THE MEDI-CAL AND THE NURSING HOME . HE CAME UP WITH A PLAN THAT HELPED A LOT FOR NOT THAT MUCH MONEY. WE ARE VERY HAPPY WE CHOSE HIM TO HELP US WITH THIS VERY DIFFICULT ISSUE AND WE WOULD RECOMMEND HIM.
GLENDA
I HAVE WORKED WITH MAX AND FEEL HE IS A VERY GOOD AND HONEST LAWYER. I WOULD BE HAPPY TO REFER CLIENTS TO HIM IF THEY NEEDED A LAWYER IN THE NEW PART BEACH AREA.
JOE
MAX ALAVI IS SUCH A PLEASURE TO WORK WITH.  HE CREATED MY TRUST AS WELL AS AMENDED IT YEARS LATER.  HE DOES AN EXCELLENT JOB.  HIS IS VERY RESPONSIVE, POLITE, AND KNOWS HIS BUSINESS WELL.  I WOULD HIGHLY RECOMMEND HIM TO ANYONE LOOKING TO CREATE A TRUST OR MAKE AN AMENDMENT.  
OFFICE STAFF IS VERY PROFESSIONAL AS WELL.  THEY ARE ALL GREAT TO WORK WITH.
JACQUELINE
I AM EXTREMELY PLEASED WITH THE TRUST THAT MAX ALAVI CREATED FOR ME.  MAX AND TEAM ARE VERY FRIENDLY, POLITE AND PROFESSIONAL.   HIS FEE IS VERY REASONABLE AND HE IS WELL VERSED ON TRUSTS.  THEY WERE VERY QUICK TO GET IT COMPLETED SO THAT MY ASSETS WOULD BE PROTECTED.    I HAVE RECOMMENDED HIM TO MANY OF MY FRIENDS AND IF YOU ARE READING THIS I WOULD HIGHLY RECOMMEND HIM TO YOU TOO!  I RECENTLY HAD TO ADMINISTER A TRUST WHICH WAS A LEARNING EXPERIENCE.  HE COVERED EVERYTHING I HAD QUESTIONS ON IN OUR INITIAL CONSULTATION AND BEING THAT HE ALSO DOES TRUST LITIGATION HE IS FULLY AWARE OF WHAT NEEDS TO BE IN YOUR TRUST TO PROTECT YOUR ASSETS FROM LITIGATION.
RANDY
I SPENT A MONTH RESEARCHING LAWYERS AND ASKING FOR QUOTES FOR MY HUSBAND AND I TO SET UP A REVOCABLE TRUST. I MET WITH MULTIPLE LAWYERS, AND I LIKED MAX THE BEST. I FOUND THIS OFFICE TO BE VERY PROFESSIONAL AND AFFORDABLE. MAX IS VERY CLEAR IN PRICING WHICH I APPRECIATED. THE OFFICE WAS VERY QUICK TO REPLY TO MY CONCERNS AND PATIENT WITH US WHEN WE NEEDED MORE TIME TO SCHEDULE OUR SIGNING MEETING. GRANTED WE WON'T KNOW HOW GOOD THE TRUST WAS WRITTEN UNTIL ONE OF US DIES, BUT THE PRODUCT WE WERE GIVEN WAS VERY THOROUGH. WE GOT A WRITTEN BOOK WITH ALL THE SIGNED PAPERS AND AN ELECTRONIC COPY. OVERALL THE EXPERIENCE WAS EXCELLENT. WE WOULD HIGHLY RECOMMEND MAX ALAVI AND HIS TEAM TO ANY OF OUR FRIENDS AND FAMILY.
ELIZABETH