Probate & Trust Litigation

Unlike other legal disputes, trust and estate litigation can be especially emotionally taxing as it often involves disputes amongst family members at an especially emotionally charged time.  Whether you are a trustee, or a beneficiary, you need an estate focused attorney with experience handling these kinds of disputes.
We try to be as clear as we can in communicating with our clients and one way, we do that is to pledge to do the following when our office is contacted about your Trust or Probate Litigation matter:
. Engage our full focus to understand the details and specific facts of the matter
. Analyze and discuss those facts to arrive at possible ways to move forward
. present the results of our analysis and arrive at a decision in collaboration with our client
Call us at 949.706.1919 to speak with an attorney today!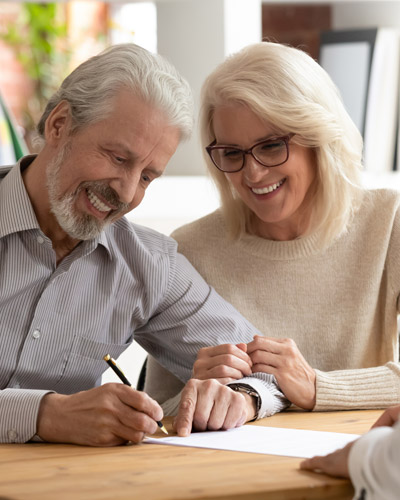 While each case is unique, the majority Probate and Trust Disputes will typically fall into one of following categories:
Intimidation, Duress or Elder Abuse;
Mental Capacity;
Ambiguity and Procedural Defects;
Revocation;
Undue Influence and Fraud: If an individual abused a position of trust or deliberately misled the deceased person.
Probate and Trust Administration: Disputes arise when a beneficiary or other aggrieved party challenges actions or inaction of a trustee or personal representative.
If you believe that a will may be invalid for one or more of the above reasons, if you are a beneficiary and believe an estate is being mismanaged, or you have been accused mismanagement of an estate, the highly rated probate and trust litigation attorneys at Max Alavi APC can offer support, guidance and solutions.
Probate and Trust Litigation
With a well-designed estate plan, it is possible to avoid disputes among surviving loved ones, beneficiaries and fiduciaries. Unfortunately, when disagreements do arise, it often involves pitting relatives and loved ones against each other. The attorneys at Max Alavi APC only focus on one area of law; Probate, Trusts and Estates. Decades of combined experience litigating and resolving these types of disputes gives us the vision, experience, and negotiation skills to provide solutions, often leading to ideal results for our clients without litigation and at the minimum expense.
Probate Litigation
The estate litigation attorneys at Max Alavi APC have years of experience both successfully contesting wills, and defending them against challenges in court. If you believe that you have been wrongfully disinherited, or that someone else is wrongfully inheriting, having an experienced estate litigator can be the difference between being denied what's yours and ensuring that a loved one's assets are not wrongfully distributed.
While every case is unique, the majority of challenges to will typically fall into one of these categories:
Intimidation, Duress or Elder Abuse: If testator changed his or her will under the threat of force, intimidation, abuse or duress.
Undue Influence: If someone close to the deceased person, such as a caregiver, family member, or friend, unfairly used a position of trust, it is said that said person had an undue influence on the deceased.
Mental Capacity: If the testator is shown to have been in an impaired mental state at the time the will was executed.
Defects in Will: A will may be contested if it was signed in the absence of witnesses, was not signed by the testator, or is otherwise not executed according to the law.
Revocation: If the will was revoked after it was executed, it can also be considered void.
Misrepresentation or Fraud: If the testator was deliberately misled by a third party.
If you believe that a will may be invalid for one or more of the above reasons, or you have been accused of one of the above claims, you need an experienced probate litigation attorney on your side. Contact our friendly staff at Max Alavi APC today.
Trust Litigation
Even the most meticulously detailed trust can cause a dispute. Hurt feelings, distrust, and frustration among families, can lead trust litigation. When this happens, an experienced trust litigation attorney can make all the difference. Trust litigation generally falls into one of two categories, challenges to the validity of a trust and challenges to the administration of a trust.
Challenged to Trust Validity: challenges to the validity of a trust often involve allegations of incapacity, undue influence, duress or elder abuse. Additionally, if a trust was drafted without the aid of an attorney, or with an attorney lacking experience the terms may be open to interpretation. In such cases, a dispute may arise where the court is asked to interpret an ambiguous term.
Challenging Trust Administration: Unlike in Probate Court, Trust Administration is typically accomplished without court oversight. Disputes arise when aggrieved beneficiaries, creditors, and taxing authorities challenge the administration of the trust, attempt to replace the trustee, or hold the trustee personally liable for mismanagement or malfeasance.
If you are a trustee being threatened with litigation, or a beneficiary who believes that a trustee is not properly administering the trust, the highly rated attorneys at Max Alavi APC can help. We can offer support and guidance and help avoid litigation wherever possible, but if litigation becomes necessary, our attorneys have the experience to ensure the best results for our clients.